The spotlight has been on Apecoin (the native token of the bored apes NFT group), Shiba Inu (the Dogecoin killer) and Bitgert (the so-called Safemoon killer) in the past several months. Hype is gradually fading as a new cryptocurrency is gaining wide adoption amongst new investors. Launched in January 2022, the Dinko token has been consistently trading, with the market cap already quadrupled. Dinko project has a strong team behind it, the audacious roadmap and their already launched apps.
The main purpose of the Dinko ecosystem is to focus on spheres of unmet needs within the crypto sector, while developing secure, affordable, and revolutionary decentralized applications. The core functions of the project are: building dating NFTS; cryptocurrency listing; and creating a decentralized matchmaking protocol for connecting people as well as content creators. 
The $DINKO Token: The official currency of the Dinko Ecosystem is DINKO Token. The DINKO token became tradeable on PancakeSwap in January 2022 after the launch of the platform. This token has proven safe, and completely secure without hidden vulnerabilities, as it was successfully audited by highly trusted CoinScope and Techrate. Dinko has many ongoing projects and were reviewed by an expert in the sector. The added security of the token being audited and reviewed by experts, presents a definite reason to invest in this crypto project right now. Tokenomics:
100 Trillions – Total Supply

42% – Already Burned

18% – Allocated in Team/App dev wallets

5% – Goes to Competition prizes 
The Dinko DeFi App: It is a decentralized dating application for all genders and viewers, and content creators in the dating sector. The Dinko DeFi App will bring diversified users from all aspects of life into the matchmaking arena. The team has already launched a test version of the app, but the full version will become accessible in Q4 – 2022. This will be a revolutionary milestone to achieve, as no other dating related cryptocurrencies have been able to release any version of the dating app till date. 
Dinko Daily Performance: The token has had a positive trajectory since its inception, and is up approximately by 2% over the last 24 hours. It is currently tradable on one exchange platform (PancakeSwap), while the team is executing their Due Diligence to make it accessible on other platforms to attract more prospective investors. 
Token10x Listing and Blog: A recent addition to the Dinko Ecosystem of projects, the Token10x package is intended to be a cheap and affordable complete package for online advertising. Furthermore, users can find here a token listing site and news blog with a Youtube channel to review and advertise new potential 10X tokens. The release of the Version 2 of this application set is imminent as the team have recently announced in their Telegram channel. 
Love & Dating NFTs: A set of unique and custom designed NFTs aimed at dating and love areas. Love and Dating needs an NFT category for them. Detailed in each of the NFTs to describe love and dating in the 21st century. This is also a huge reason to invest in the Dinko token, given that the launch of a dating focused NFT will revolutionize the crypto and NFT space. 
In addition, CoinScope verifies the identity of the project's team members as recently announced on their official twitter account and their website.
Find more details from Dinko Ecosystem on the following links:
Website: https://dinko.io/

Twitter: https://twitter.com/dinkotoken

Telegram: https://t.me/dinkotoken

Email: support@dinkodating.com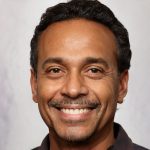 I'm a professional writer and I have been involved in the cryptocurrency industry for over 4 years. I have written for major publications such as CoinDesk, Bitcoin Magazine, and ETHNews. My work focuses on providing news and analysis of the latest trends and developments in the crypto space.
I have a strong interest in blockchain technology and how it can be used to create new economic opportunities and improve social welfare. I believe that cryptocurrencies will play a major role in the future of finance and commerce. As such, I am always keen to learn more about this rapidly evolving industry.
I am a highly motivated individual with excellent research and writing skills. I am also very proactive and always willing to take on new challenges.