Anyone can start a Cryptocurrency, but one needs to have the knowledge and resources necessary to accomplish it.
Even after you make your Cryptocurrency, there is still work left to do. It includes promoting the currency, listing on exchanges, maintenance, and upgrades. However, it becomes quite technical so it is always recommended to just trade cryptocurrency to save time. Crypto signals providers can help you big time if you want to learn crypto trading or learn how pro traders trade.
If you are still wanting to do this, let's dig in!
Remember, if a third party creates a new coin, the steps given below might be less relevant. However, any individual undertaking the task needs to be familiar with this step-by-step methodology.
Firstly, you need to decide on a Consensus Mechanism.
It is a protocol that determines whether or not the network can take into account a specific transaction. All the nodes need to validate a transaction for it to go through. 'Achieving Consensus' is another technical term for it. To determine how the nodes will proceed, you need a mechanism.
Bitcoin's proof-of-work was the first Consensus Mechanism. Another famous Consensus Mechanism is proof-of-Stake. There are many more Consensus Mechanisms as well.
The next step is to choose a Blockchain.
Since a token or coin needs a place to exist, it is crucial to decide the blockchain environment. It will solely depend on the level of technical skill you have. Also, the goals you want to achieve from the project.
The third step is all about Node Creation.
The backbone of any DLT (Distributed Ledger Technology) is Nodes. It also applies to a blockchain scenario. Since you are about to be a cryptocurrency creator, it is vital to determine how your nodes will function.
Will the blockchain be permission or permissionless? What would the hardware details be like? It is super important to pay close heed to these details.
Now, it's time for you to build the Blockchain Architecture.
Before you launch your coin, you should be 100% confident about the Blockchain functionality and the design of its node. Once you have launched the mainnet, you cannot back out! Post this, there will be certain things you can never change.
So, you should test your things out beforehand on a test net. It is a fairly common practice. You could test out simple kinds of stuff like the address of the cryptocurrency. Also, the complex bits like integrating the inter-blockchain communication (IBC) protocol. IBC allows your Blockchain to communicate with other blockchains.
The Fifth step is to Integrate APIs.
Not all of the APIs (Application Programming Interfaces). If you can testify that a newly created Cryptocurrency has APIs, it will make it stand out and boost adaptation. You can take the help of some third-party blockchain API provider in this step.
The Sixth bit includes Designing the Interface.
If people find your cryptocurrency cumbersome, there is no point in creating one. So, make sure that the FTP (File Transfer Protocol) servers are up-to-date. The programming structure on both the front and backend needs to be curated considering the future developer updates in mind.
Lastly, it's time to make your Cryptocurrency legal.
Before launching your currency, we advise you to grasp the laws and regulations surrounding securities. Failing to consider this last bit might lead you to trouble as it did to those who initiated or promoted ICOs in 2017 and 2018.
Cryptocurrencies were a "legal gray area" back then. They may or may not have realized that creating or promoting new coins might result in criminal charges or fines. You can hire a lawyer with expertise in this area to know more about this.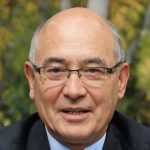 I'm a professional writer with over 10 years of experience in the field of cryptocurrency. I have written for some of the biggest names in the industry, including Bitcoin Magazine, CoinDesk, and The Blockchain Observer. My work has been featured in major publications such as The Wall Street Journal, Forbes, and Time. I am also a regular contributor to CNBC, where I provide analysis and commentary on the latest trends in the cryptocurrency market.