As part of our regular weekly roundup, Coinsquare News covered the week's significant international cryptocurrency and blockchain headlines. In this edition, we look at global blockchain-related efforts from IBM regarding both agriculture in Africa and telecoms in India, and more international stories.
A joint effort between U.S. companies could improve African agriculture practices
This week, IBM Research announced its collaboration with a U.S. agriculture tech company known as Hello Tractor for the purpose of improving agriculture practices in Africa.
JOIN OUR WEEKLY NEWSLETTER
"In sub-Saharan Africa, more than 60 percent of crops are managed manually, with less than 20 percent managed by tractors and other machinery," noted IBM, referring to this as "an unsustainable model" as food demand increases.
The release says that scientists from IBM's lab in Kenya are collaborating with Hello Tractor in order to utilize innovative technologies like the Internet of Things (IoT), IBM Cloud, and blockchain technology to improve the continent's approach to agriculture.
Together, the firms aim to implement an 'agriculture digital wallet.' This will take the form of a support platform that uses blockchain technology and AI to capture, track, and share data between appropriate parties. It aims to create end-to-end trust and transparency for all members within the agriculture business chain and improve efficiency altogether.
IBM is offering blockchain solutions to India's telecommunications companies
A double dose of IBM this week, the Economic Times of India reported the tech giant hopes to work with Indian telecommunication firms in order to create blockchain-based solutions that could improve various aspects of the industry.
Namely, IBM hopes to implement a blockchain-based service for use in mobile number portability (MNP) and 'Do Not Call' (DNC) registries.
"We have completed proof of concepts and pilots with all the major telecom providers and with [the Telecom Regulatory Authority of India] in this space," said IBM Research vice president, Sriram Raghavan. "We anticipate that, going into the New Year, we'll start to see blockchain solutions getting rolled out."
New Zealand regulators offer 'extreme caution' over suspected scams
The government agency responsible for financial regulation in New Zealand, the Financial Markets Authority (FMA), offered a warning this week against suspected cryptocurrency-related scams.
One of the named firms is Bitcoin Revolution Limited, which the FMA says "could be involved in a scam." Reportedly, the firm made claims that the country's previous Prime Minister, John Key, invested in Bitcoin. This claim, however, was previously said to be part of a fake article published by an imitation news website.
Additionally, the FMA said it recommends "extreme caution" to any investors considering interacting with OneLife or OneCoin due to concerns that they "bear the characteristics of a scam, including withholding client funds and promising unrealistic returns."
The regulator also noted that OneLife and OneCoin have been similarly warned about by regulators in Austria, Belgium, Bulgaria, Finland, Germany, Portugal, Uganda, and several other countries.
Saudi Arabia and UAE experiment with joint cryptocurrency
According to a report from the Dubai-headquartered outlet, Gulf News, Saudi Arabia and the United Arab Emirates are collaborating to create a cryptocurrency backed by both countries.
Reportedly, the UAE's central banking authority is undertaking a joint project with the Saudi Arabian Monetary Authority (Sama). This project will use blockchain technology to experiment with a digital currency usable in cross-border transactions between the two nations.
"This is probably the first time ever that witnesses the cooperation of monetary authorities from different countries on this topic and we hope that this achievement will foster similar collaboration in our region," said Central Bank of the UAE governor, Mubarak Rashed Al Mansouri.
Currently, the collaborative effort is merely a 'study' and has no clear frameworks in terms of date of completion or level of involvement from either nation. Further, the cryptocurrency that they intend to create will be geared towards banks, not consumers.
One of Venezuela's largest chicken restaurant chains adopts crypto
According to announcements this week out of Venezuela, one of the largest chicken restaurant chains in the country is allowing customers to pay for their meals with cryptocurrencies.
As unveiled on Facebook (note: link is in Spanish) customers at Church's Chicken locations in Venezuela are able to pay for menu items with the cryptocurrency Dash (DASH). The move is the result of a joint effort between the chain and Dash Core and Dash Venezuela.
The adoption of cryptocurrencies in Venezuela continues to be an ongoing topic. The severe inflation rate that the country's national currency recently experienced makes it difficult for many residents to use in their everyday lives. As a result, many are turning to digital currencies to carry out day-to-day payments.
 
Image Credit: IBM
 
Buy Bitcoin, Ethereum, XRP, and other cryptocurrencies on Coinsquare, the world's home for cryptocurrency.
Buy Digital Currencies on Coinsquare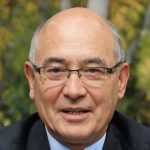 I'm a professional writer with over 10 years of experience in the field of cryptocurrency. I have written for some of the biggest names in the industry, including Bitcoin Magazine, CoinDesk, and The Blockchain Observer. My work has been featured in major publications such as The Wall Street Journal, Forbes, and Time. I am also a regular contributor to CNBC, where I provide analysis and commentary on the latest trends in the cryptocurrency market.