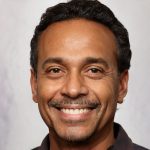 I'm a professional writer and I have been involved in the cryptocurrency industry for over 4 years. I have written for major publications such as CoinDesk, Bitcoin Magazine, and ETHNews. My work focuses on providing news and analysis of the latest trends and developments in the crypto space.
I have a strong interest in blockchain technology and how it can be used to create new economic opportunities and improve social welfare. I believe that cryptocurrencies will play a major role in the future of finance and commerce. As such, I am always keen to learn more about this rapidly evolving industry.
I am a highly motivated individual with excellent research and writing skills. I am also very proactive and always willing to take on new challenges.